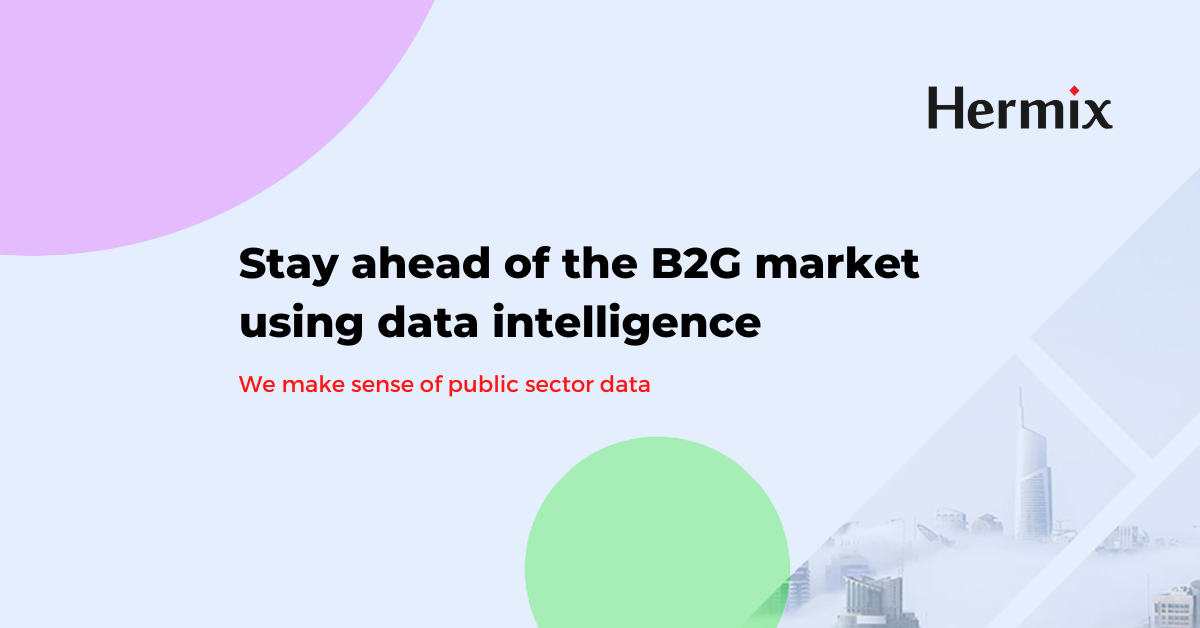 All great things start with Passion, and this is how Hermix started as well. In addition to passion, we also needed drive and a competent team to turn a simple idea into a finished product.
Hermix is not only about work and passion. It involves several other factors that make it a unique product.
About great Ideas
Thanks to our vast experience of over 20 years in the IT field and knowledge related to tenders in the public sector, we identified a need in the European market. We observed that public procurement is still done manually: monitoring, analysis, and tendering.
Although the business-to-client (B2C) and business-to-business (B2B) markets were already highly automated: (CRMs, BI-s, Google Analytics, Facebook Analytics, Indicative.com, LinkedIn Sales Navigator), the B2G Business-to-Government market is still in its infancy. There was no public sector analytics software and no B2G intelligence or segmentation.
About Innovation
Hermix is an online software solution that gives companies the ability to easily find contracts and bids and monitor the emergence of new opportunities.
What is B2G?
B2G – Business-to-Government is the market of public sector tendering and sales. It is the sale and marketing of goods and services to international, national, federal, regional, and local public administration. Companies typically bid on government projects or products that they might need for their organizations. B2G activities are increasingly conducted over the Internet through real-time bidding and electronic procurement platforms (e-procurement).
More details can be found on our website here, as well as in our B2G Manifesto.
What are we doing?
We analyzed the state-of-the-art marketing science theory and the best practices in strategic and tactical marketing. After this step, we researched the current public procurement best practices as well as the challenges and opportunities faced by B2G market players. In the end, we adapted the state-of-the-art marketing theory and practice to this new B2G market.
About Evolution
Although a young platform, Hermix already received international recognition. We won 1st place at the EU Datathon 2022 competition which took place in Brussels in October 2022.We are also happy that our work was awarded Deloitte's Impact Star award in November 2022. The Impact Star is a special classification for organizations that deliver great products that positively impact society, business, innovativeness, environment, or diversity.
About Team
Hermix is ​​also about the team, as each member brings added value to our project and product. We are glad that we managed to form a team with high potential that is involved in the updates and evolution of our app daily, especially now that we are a highly created team.