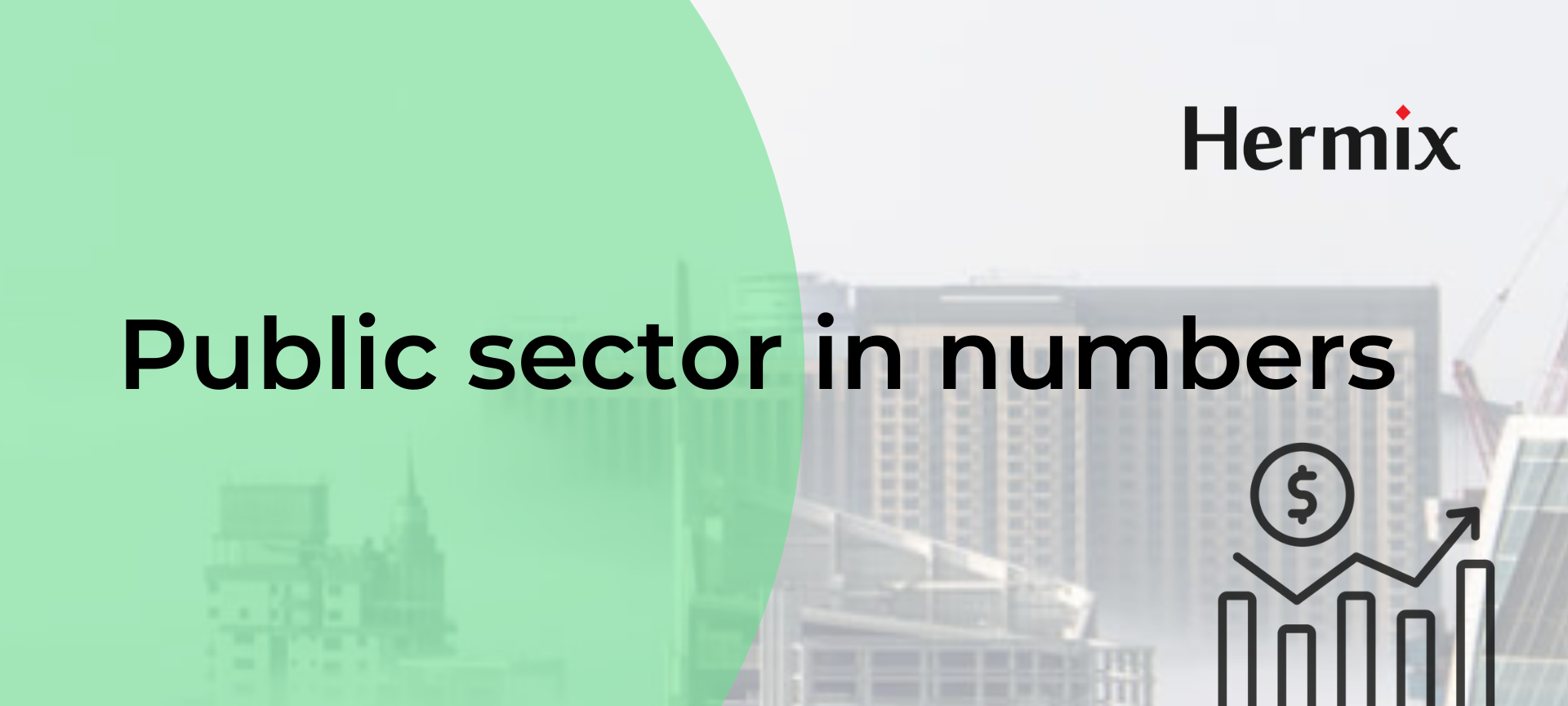 Hermix is a new-generation platform for public sector market analytics and sales/presales automation. Our mission is to demystify, transform, and democratize the B2G – business-to-government market. Hermix helps users understand, predict, and manage public funding.
Public sector procurement at a glance
Public sector procurement is a massive, heavy, complex, and difficult-to-access sector.
While the public sector accounts for 54% of the global GDP, public procurement is 14% of the GDP,
totaling €13 trillion worldwide.
According to a recent World Bank study, 25% of this amount is lost due to inefficiencies.
Along with B2C and B2B, B2G is a major and relevant field. In fact, it is the biggest market of all.
The EU`s public procurement accounts for €2 trillion.
This outstanding amount is spent by 250k EU public authorities, who publish hundreds of thousands of tenders every year.
400k private companies are active on the European market.
Over 60% of Fortune 1000 companies are active in the public sector, with government contracts having a positive impact on a company's business.
Transparency is an important characteristic of the market. The biggest European public procurement portal, TED (TENDERS ELECTRONICS DAILY), is the online version of the 'Supplement to the Official Journal' of the EU, dedicated to European public procurement. TED publishes 268,000 tenders annually, worth €670 bilions.
Hermix is the first product for public sector analytics and sales support.
We make sense of public sector data.