Hermix v1.3 is now in production: the marketing analytics platform for the European public sector.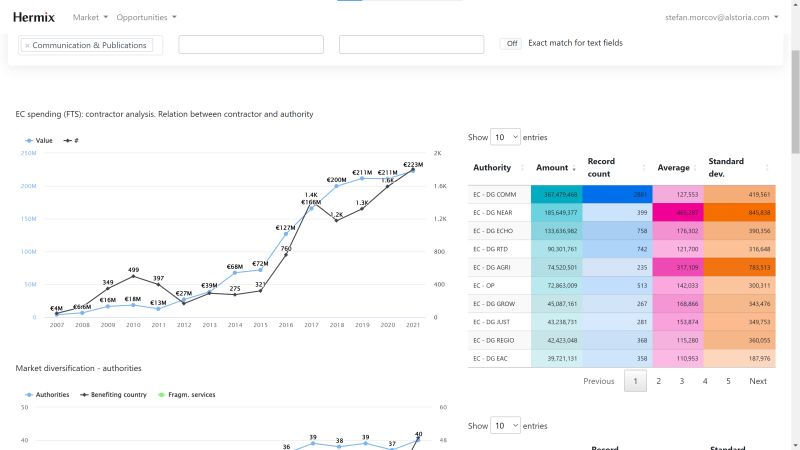 We now provide:
Detailed analytics ref. European Commission spending for the last 15 years
Market diversification and fragmentation analysis.
Detailed profile of European groups, and their activity in the EU public sector market.
We make sense of public sector data.