We are the first marketing analytics platform for the public sector.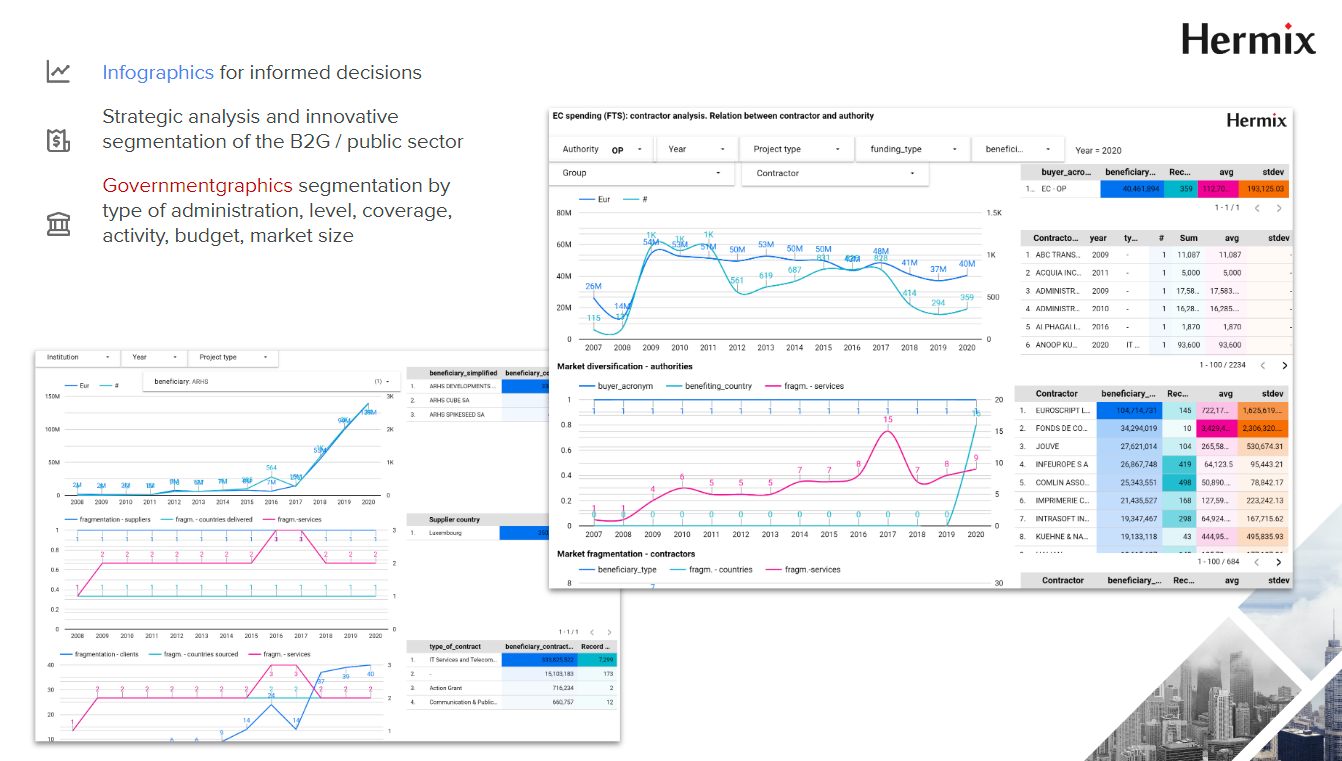 It was an incredible journey, and we are super excited about the future.
We crunched millions of data points.
We invented a new discipline: Business-to-Government / B2G.
We created new marketing segmentations: governmentgraphics, affinity graphs.
We designed and tested hundreds of infographics.
We are finalist in the EU Datathon.
We make sense of public sector data.
Contact us for your account and for deep insights on the European public sector and tenders.