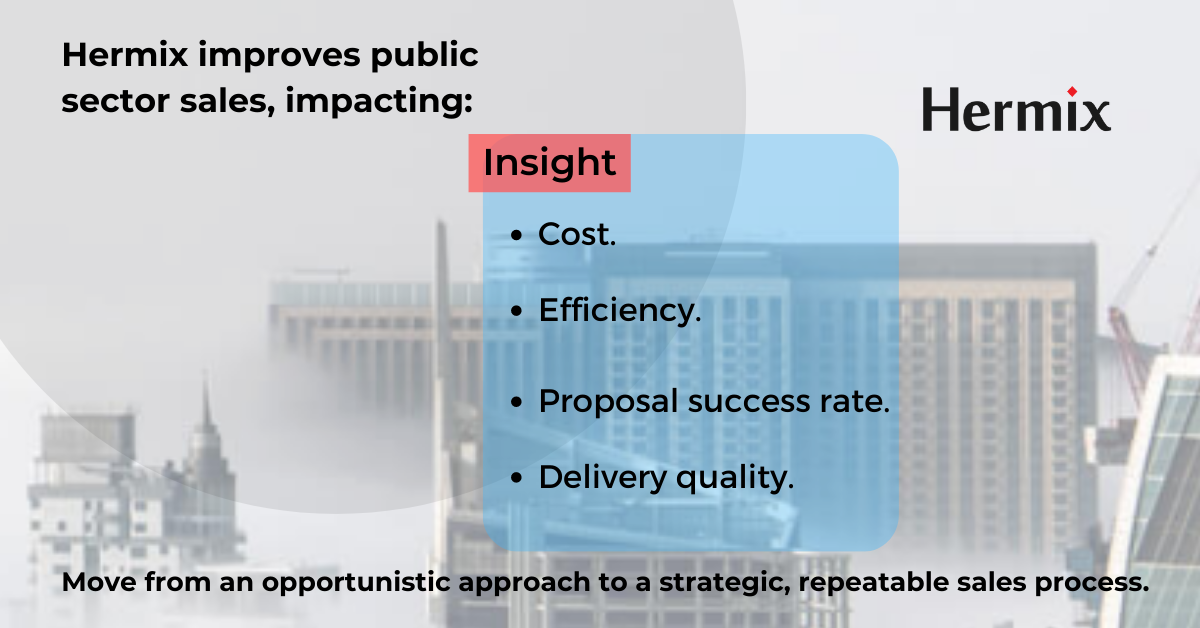 Cost: automate market analysis and commercial qualification of opportunities. No need anymore to search through thousands of different documents on tens of websites, and then manually organize, classify, and summarize this information.
Efficiency: focus your sales efforts on where the money is.
Proposal success rate: by proposing the right products or services, tailored to customer needs and setting the right price according to customer budgets and competitive rates.
Delivery quality: by choosing the right technology and partners.
Move from an opportunistic approach to a strategic, repeatable sales process to the B2G market.