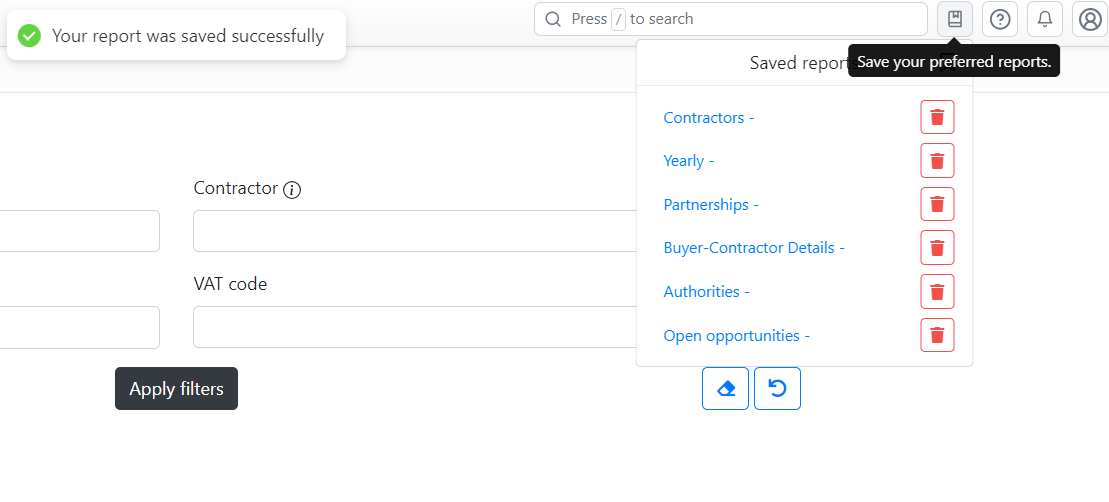 Hermix helps you win more public sector projects with these great ideas
Working in the Public Sector can be challenging and filled with obstacles if you don't organize efficiently your work and your information. Hermix streamlines and automates your daily public sector sales.
Flag your opportunities
You can prioritize your opportunities according to your preferences and custom process. This handy tool allows you to create an organized view of your tenders that perfectly aligns with your specific needs and interests.
These labels are easily shared among all members of the organization, ensuring seamless collaboration and efficient management of opportunities. It's a versatile and user-friendly way to stay on top of what matters most to you and your organization.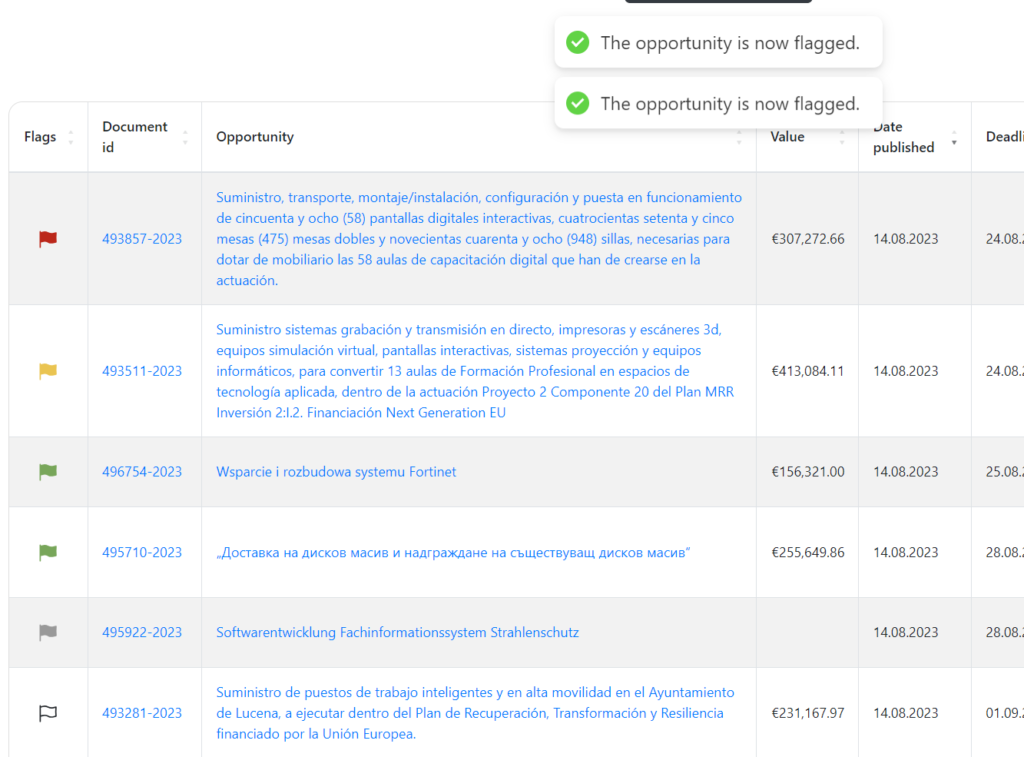 Save your reports
You can easily save your reports.
You can save the contracts that were signed by a specific authority in a particular domain – e.g. all the IT contracts of the European Parliament. You can save the analytics report about the security business in Belgium or Germany, what authorities are buying, which contractors are selling, and how much. You can access with one click the list of prior tender notices for a region or for a domain.
It's a convenient and time-saving way to stay organized and have your most important reports at your fingertips whenever you need them.
Notifications

You can receive daily or weekly emails, with the tenders or contract awards that are interesting to you.
With this feature, you can set up notifications to receive updates every morning, ensuring you're always in the loop about new opportunities.
The criteria for the notifications can be specific keywords, industries, domains, topics of interest, country, name of the authorities, or name of the contractors.
Additionally, you can tailor the frequency of email notifications to your liking, with options for daily, weekly, bi-weekly, or monthly updates.