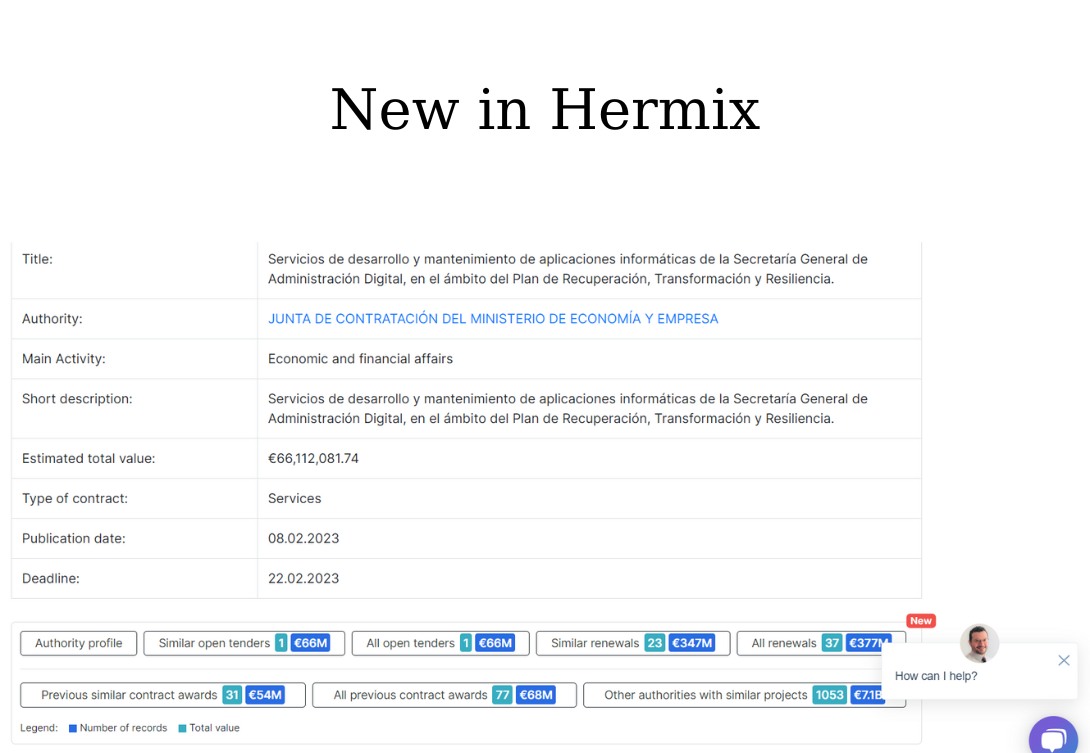 New in www.hermix.com:
• Opportunity qualification: insights + direct links to the relevant reports.
• Bookmark your favorite reports for future reference.
• Receive email notifications in the morning, at 9h40 AM, CET.
• New help pages: Glossary of terms, Frequently Asked Questions.
• Contact us directly and get immediate support with the in-app chat.
We are glad to announce that we've released new Hermix features that will help you have a better experience in our app.
You will be able to see insights and direct links to the pre-filtered, relevant reports: Authority profile, Similar open tenders, All open tenders, Similar renewals, All renewals, Previous similar contract awards, All previous contract awards, Other authorities with similar projects.
With Bookmarks, you can save all the great reports that you have found using predefined filters for a later assessment.
Also, you will receive email notifications for your pre-defined filters from us every morning at 9h40 A.M CET.
From now on you can contact us directly from the app and you will get immediate support due to our new in-app chat.