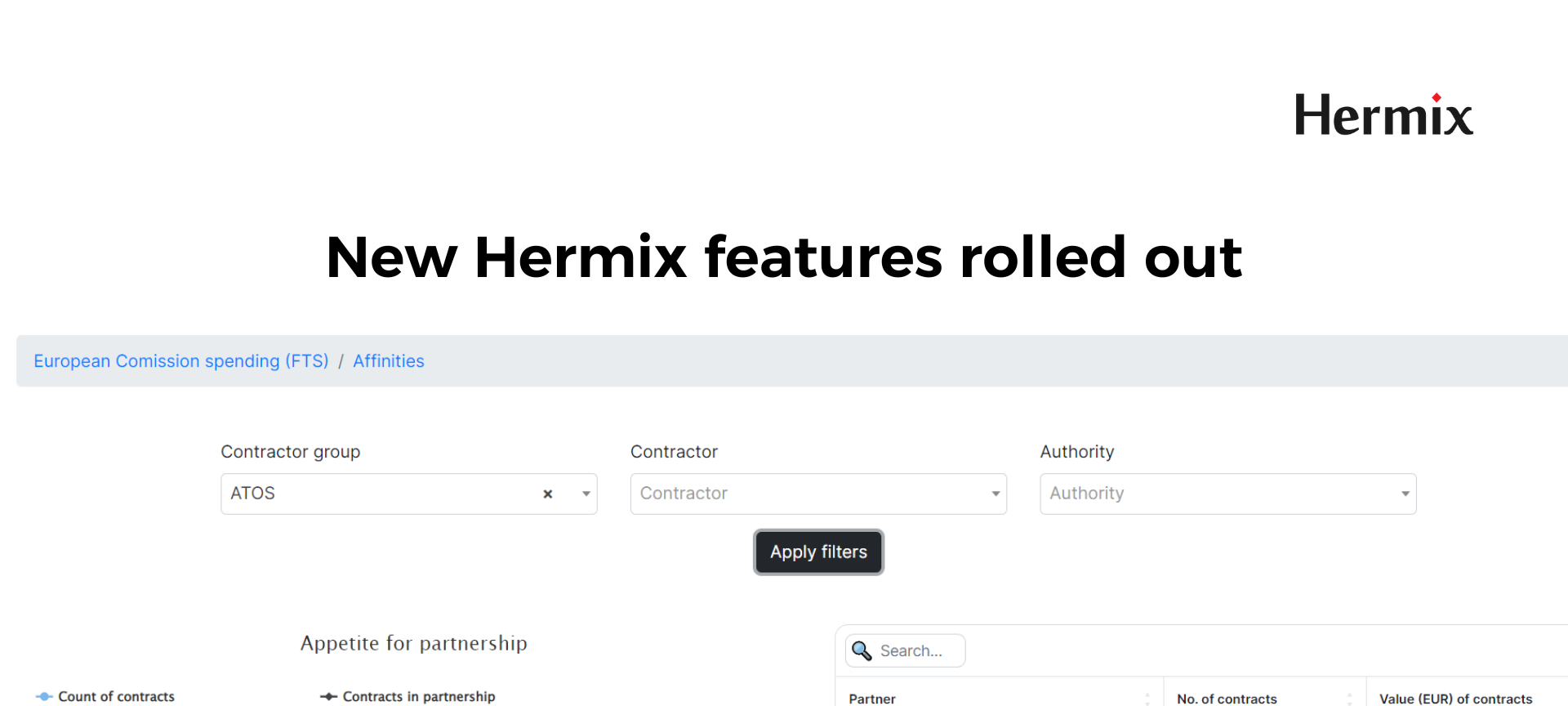 ---
We are happy to announce that we rolled out into production a set of amazing new Hermix features. There are simple ingredients that will give you a better experience with our app. You will be able to see what opportunities are coming in the future, the popularity of certain types of contracts and services, potential competition, and partnerships. You will be able to build your yearly strategy much easier.
New Hermix features rolled out over the holidays:
partnership affinity mapping and appetite analysis: who works with whom, for European Commission payments (EC spend) and EU-wide contract awards.
renewals: what contracts will be re-tendered, when, and how; preferred suppliers or partners; previous winners, participants, and the level of the competition.
full-text search: search by keyword.
full-topic search: filter by all topics of an opportunity, including secondary topics.
support/help pages.
---
---
---
These features will replace the tens and hundreds of hours you currently need to spend to build your pipeline; through manual research, using government portals such as TED (TENDERS ELECTRONIC DAILY). No more huge, complicated Excel spreadsheets. No more Google search for consortia, proposals, previous winners, previous competitors, and competition. Now, Hermix does this for you. You get curated, aggregated information, ready to push to your next year's sales plan.
Combined with the daily notifications and monitoring for the exact procurement opportunities that are relevant to you, Hermix is the strongest tool for public sector sales, from strategic market analysis to detailed opportunity qualification.